Le date si riferiscono al giorno di inserimento delle notizie.
Toshi Takeuchi apre Babylon 8C
(29/11/2016)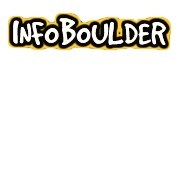 Nuovo boulder estremo per
Toshi Takeuchi
che nell'area di
Toyota
apre "
Babylon
".
Una sequenza di 23 movimenti che ha richiesto ben due anni di tentativi per essere risolta. Toshi propone il grado di 8C.
"Finally managed to do Longstanding project in Toyota. One of the best and hardest things I've ever done. I first touched this project 2 years ago. Since then, I tried this project a lot but never had chance to link all the moves. In my opinion, 11 moves hard V14 +12moves V11. Total 23moves. On to the next project:)"