Le date si riferiscono al giorno di inserimento delle notizie.
Dave Graham e The Island.
(13/05/2008)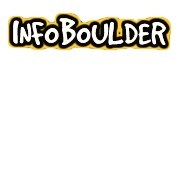 Dave Graham
colpisce ancora a
Fontainebleau
risolvendo un nuovo progetto nell' area di Coquibus Rumont.
"
The Island
" è il nome della linea estrema che percorre una prua molto strapiombante. Si tratta di uno dei boulders più difficili della foresta, per il quale Dave propone il grado di 8c.