Le date si riferiscono al giorno di inserimento delle notizie.
Landman su Ode to the Modern Man.
(21/06/2007)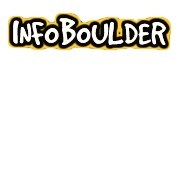 Tyler Landman
realizza la seconda salita del difficilissimo "
Ode to the Modern Man
", passaggio aperto da
Daniel Woods
a
Mt. Evans
.
Nonostante i soli tre giorni di lavoro per venirne a capo, Tyler lo giudica estremamente difficile (e a lui congeniale) e propone il grado di V14/V15, ossia 8b+/8c.
Il video: