Le date si riferiscono al giorno di inserimento delle notizie.
I ragazzi del boulder.
(14/12/2006)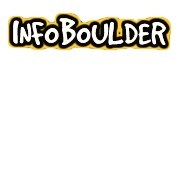 Garande produttività dei teen agers statunitensi sui blocchi di grado 8:
Iniziamo da
Daniel Woods
(17 anni), il quale può al momento vantare la salita di oltre 60 passagi dall' 8a in su, compresi ben cinque 8b+.
Si comporta molto bene anche
Paul Robinson
(19 anni) con circa 70 blocchi, comprendenti la recente salita di "
Roses and Bluejayes
" (8b) a Great Barrington.
Infine
Jon Cardwell
(17 anni) con quasi 30 passaggi, tra i quali la salita di "
The Saadhu
" (8b+) a
The Temple
.