Le date si riferiscono al giorno di inserimento delle notizie.
Sharma e Practice of the wild.
(14/07/2004)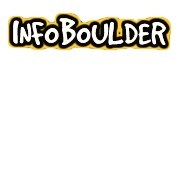 Chris Sharma
, a
Magic Wood
, in due settimane risolve il suo progetto, iniziato lo scorso anno. Il nome di questo passaggio in forte strapiombo è "
Practice of the wild
". Una serie di prese apparentemente buone ma che richiedono una sequenza di movimenti con etreme tensioni del corpo. Grado? Chris non ne parla...