Le date si riferiscono al giorno di inserimento delle notizie.
Terza salita di Paint it black per Graham
(02/05/2012)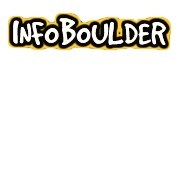 Dopo
Daniel Woods
e
Paul Robinson
, anche
Dave Graham
risolve "
Paint it black
", 8C a
Rocky Mountain National Park
.
Il blocco presenta un'arrampicata in tetto che richiede estrema tensione corporea e accurato posizionamento dei piedi.
"The boulder is a giant 65 degree overhanging ships prow, which jolts out of the hillside. There is just enough room for a landing to work the crux moves. If you pitch from the top, you will take a 20 foot fall downhill into the river. There are 5 movements covering 15 feet of near horizontal climbing.
The crux revolves around 2 high tension foot moves to a hard right foot kick over to the right side of the boulder. The first two holds are very slopey with no opposition and the upper holds are two quarter pad incut crimps. It is a good full body power test, along with extreme crimping."