Le date si riferiscono al giorno di inserimento delle notizie.
Confessions e La Proue per Moroni
(28/02/2011)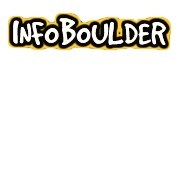 Due belle visite a
Cresciano
per
Gabriele Moroni
che risolve "
La Proue
" e "
Confessions
", entrambi 8B.
Gabriele, vista la difficoltà e la complessità dei movimenti e precisione nei tallonaggi su "
Confessions
", pensa che una valutazione di 8B+ sia più adeguata.
Il suo commento nella sua scheda 8a.nu:
tried so hard on the send go!
it's a very hard 8b in my opinion and could very well still be 8b+...
most difficult and technical heel placement ever!
I video dei due blocchi sul canale
Vimeo
di
rivoli
.