Le date si riferiscono al giorno di inserimento delle notizie.
Alex Puccio su Worm turns
(27/04/2009)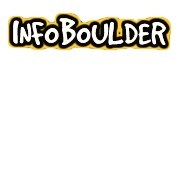 Nella
Joe's Valley
Alex Puccio
risolve "
Worm turns
" (8a).
Nonostante Alex abbia salito ben quattro 8a+ negli ultimi tempi, lo ritiene molto difficile, forse il più difficile da lei risolto e dichiara: "
Super hard!! Maybe the most powerful boulder problem I have done so far. Really BIG last move!
".