Le date si riferiscono al giorno di inserimento delle notizie.
Alex Johnson ai massimi livelli.
(24/01/2009)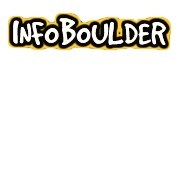 Alex Johnson
si porta ai massimi livelli nel bouldering. Dopo aver risolto flash "
The Fall Guy
" (7c), sale "
The Mystery
" (8a+) a
Bishop
. Ricordiamo che Alex, nell'estate scorsa, vinse la prova di coppa del Mondo a Vail, in Colorado (USA).